Capital One Arena | Washington, District Of Columbia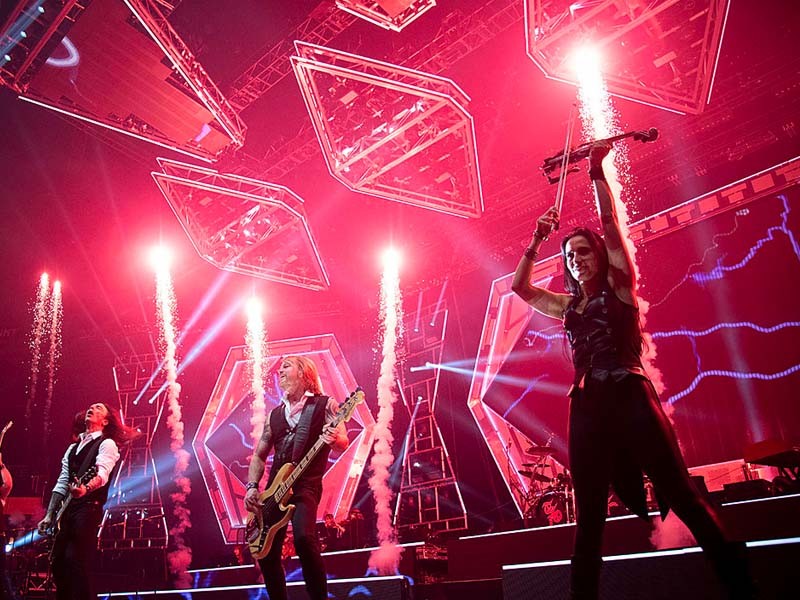 Give in to well-deserved entertainment this winter by witnessing the season's most groundbreaking and memorable holiday spectacle! The top-tier symphonic metal band, the Trans-Siberian Orchestra, drops another much-awaited trek featuring excellent works from their highly acclaimed album, The Ghosts of Christmas Eve. The tour, which is set to deliver over 100 shows this season, is anticipated to feature iconic hits, such as "O Come All Ye Faithful," "Christmas Canon," "Christmas Dreams," "Christmas in the Air," and more! Get the symphonic, progressive treatment as the Trans-Siberian Orchestra delivers their rendition of Yuletide favorites at Washington D.C.'s Capital One Arena! On Thursday, 14th December 2023, fans can look forward to the band's incredible musicality, mindblowing stage presence, and groundbreaking production! It's a Christmas show you wouldn't want to miss! So hurry and score tickets now and catch the Trans-Siberian Orchestra conquer the Capilta One Arena before it's too late!
Trans-Siberian Orchestra delivers a unique year-ending spectacle that turns yuletide hits into amazing symphonic and progressive staples. Yes, this innovative trio has a long-standing reputation for making Christmas a fruitful season for heavy metal lovers. Aside from traditional Christmas hits, TSO had also released their own holiday-themed numbers, including "Wizards in the Winter," "Christmas Canon Rock," "Christmas in the Air," and more. Last year, the band traversed North America for the highly acclaimed tour The Ghosts of Christmas Eve: The Best of TSO and more. The outing was so well-received by audiences that the band decided to bring it back for another year.
Attendees were delightedly entertained with iconic TSO hits, ranging from the instrumental wonder" Prometheus" to fantastic covers of Beethoven's "Requiem," Ian Hunter's "Cleveland Rocks," and William Chatterton Dix's "What Child is This?" Since the members of TSO, Jon Oliva, Al Pitrelli, and Robert Kinkel, are all members of the heavy metal band Savatage, audiences were also treated to Savatage's select numbers, such as "If I Go Away" and "Christmas Eve." Expect TSO to change up their setlist this 2023 as the band prepares for another groundbreaking tour. Whether you missed them last year or simply want to see them again, it's highly expected that the band has a lot of surprises up their sleeve. After all, TSO did declare that in 2023, they are pulling all the stops.
Fans in Washington, D.C., can anticipate the exhilarating show packed with incredible special effects, great music, and excellent musicality. TSO has consistently wowed the crowd with their overwhelming stage presence. It's a heavy metal show designed to entertain all types of listeners - not just metalheads. And what's a better way to see a top-tier band than by catching them at the premiere entertainment complex, the Capital One Arena? The indoor arena houses the city's NHL and NBA teams and consistently hosts the most exciting concerts and events. The venue is equipped with excellent facilities, top-of-the-line sound and light equipment, and great customer service. You won't go wrong when you visit Capital One Arena on Thursday, 14th December 2023, for Trans-Siberian Orchestra's Ghost of Christmas Eve: The Best of TSO and more!
Secure tickets now to see Trans-Siberian Orchestra by clicking on the Get Tickets link!