Capital One Arena | Washington, District Of Columbia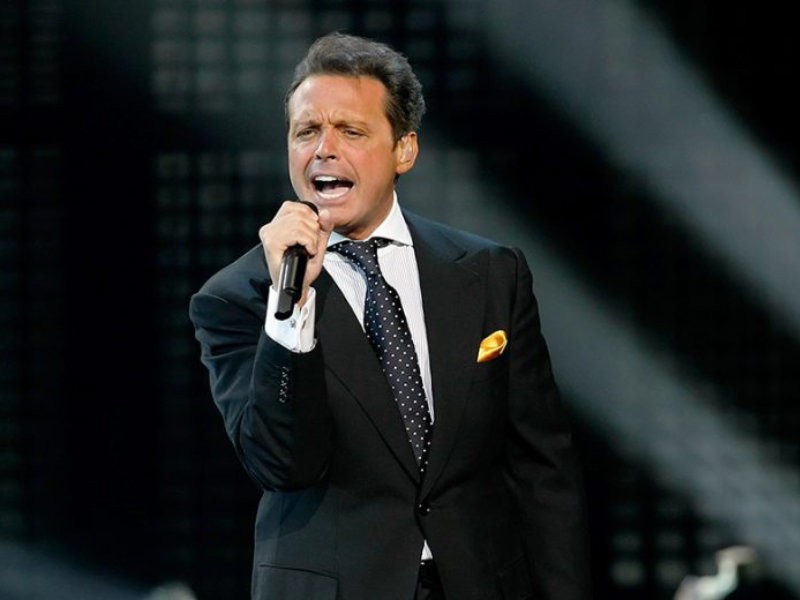 Versitile rock-star Luis Miguel is on tour for one helluva ride throughout South America, Latin America, and North America. The trek, titled the "Luis Miguel Tour," will have two legs that will see him perform in 2023 and 2024. The first leg has already started in Buenos Aires, Argentina, on August 3rd, '23, was an astounding success and will finish off on New Year's Eve in Riviera Maya. To the delight of fans all over, the first leg also includes dates, Stateside, and we've tickets for sale right here and now for the show at the Capital One Arena on Friday, October 20, 2023. Sooooo all you have to do now to secure your spot is click the "GET TICKETS" button located above and choose your desired seating location. It's gonna the best decision you'll make all year, so what're you still waiting for?
Based on his previous tour, the México Por Siempre Tour, which took Luis Miguel from 2018 to 2019 to complete, he generated revenue totaling 101.4 million and sold just under one million tickets from 116 shows. As a matter of fact, Billboard's Boxscore gave it the title of the highest grossing Latin tour in its history until Bad Bunny came along with his trek and surpassed it.
It's safe to assume that this momentum will carry over into the current tour, and with Latin music on the rise, it will only get better. Not only that, the tour was announced earlier this year in April and sold over 400,000 tickets in just 24 hours. Having already performed that part of the trek, his set list there included over 50 hits from his vast catalog, including his most endearing hits such as "Ahora te puedes marchar," "La incondicional," and "Hasta que me olvides."
Born in 1970 in San Juan, Puerto Rico, he started his career as a child singer and soon developed into one of the most popular singers in Latin music. His ability to capture audiences hearts and minds comes from his versatile vocals, which include strong vibrato, outstanding breath control, and interpretive skills.
He has become easily praised as one of the greatest Latin singers of all time and is lovingly called the "Voice of Mexico" by fans and critics alike. He is a true legend, and his music will be enjoyed by generations of people for a long time to come so much so that Netflix has already released self-titled T.V. series about his life. It revealed so many different parts to the man and was also a commercial success.
Ultimately, getting to one of his shows is a genuine treat, and fans of music will not want to miss out on this spectacular event. As you're probably already aware, tickets are pretty hard to come by right now, but lucky for you, we've got your back, and you can get hold of them right here and now, but you've gotta be quick. Do it now and save yourself the disappointment.