Capital One Arena | Washington, District Of Columbia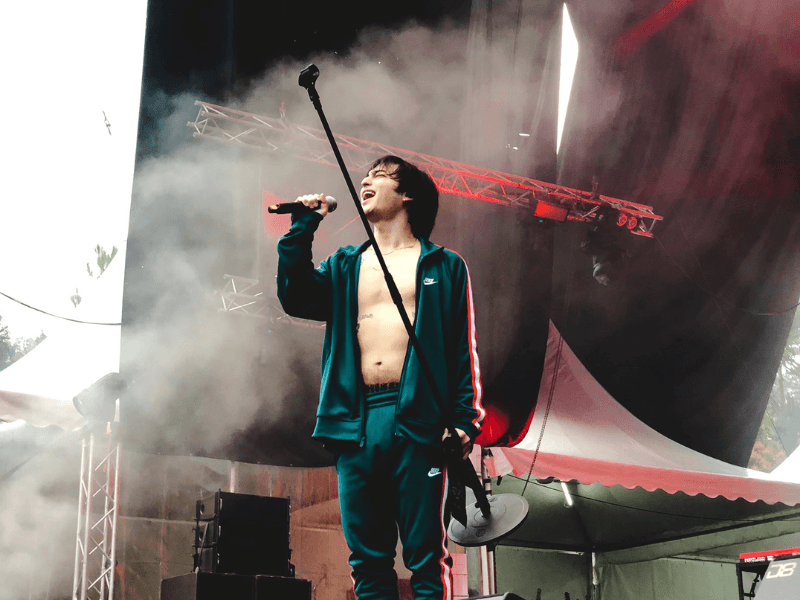 Announcing the most epic collaboration of the year - the top R&B and hip-hop artists meeting up and hitting the Capital One Arena on November 1st to prove how the genre is back and is stronger than ever! Watch as the upcoming Pandemonium Tour dominates cities near you this coming fall. Headlining the monumental tour is trip-hop and lo-fi singer-songwriter Joji along with Kenny Beats, a well-known rap producer. And if you thought that was it, you thought wrong! Guest artists Lil Toe, the internet's oddest rap sensation, and successful Soundcloud rapper SavageRealm will both be in attendance as well. These four artists will bring audiences their most popular tracks, irresistible beats, and more! Your ticket isn't only getting you one singer, it's getting you an insane four-piece performance that will leave you wanting more! Go ahead and invite your friends to a bussin' Wednesday night - purchase your tickets now!
The ultimate hip-hop collaboration of the decade is visiting the Capital One Arena on Wednesday, 1st November this year!
Watch as Joji's Pandemonium Tour drops by Washington with special guest Kenny Beats, a renowned rap producer best known for his single "Phone Number." The massive tour will also extend to Australia, New Zealand, and Asia with performances in major cities like Sydney, Auckland, Bangkok, Manila, Hong Kong, and many more!
From playing trendy comedic characters on YouTube, Joji has grown into one of the most popular artists in the world. He shifted his career to pursue music seriously with his debut album entitled "Ballads 1" and one of his top singles, "Glimpse of Us" broke several records and became RIAA Platinum-certified. Last year, he released his third studio album called "Smithereens," which reached the top spot on the Billboard Top Alternative Albums.
A review of his recently concluded tour shares how Joji's concerts are a must-see, emphasizing how "Joji may not be one of those performers with flashy dance numbers, but he has a fantastic stage presence." "Hearing Die for You was the highlight of my night for sure. You can tell that he sings live, and I love the raw emotion in his voice. The comedic parts in between songs were fun, making him seem more human instead of another unreachable celebrity. If you are considering seeing him, I'd say go for it," the report continues.
The other two guest artists, Lil Toe and SavageRealm are two of the up-and-coming rappers in the R&B scene. Lil Toe, known for his unconventional approach to rap, brings a refreshing and satirical style to his music as he wears a customized toe costume for public events hiding his identity. Meanwhile, SavageRealm delivers gritty tracks and has gained recognition under his stage name for his distinct hard-hitting rap and viral social media presence.
The Capital One Arena is certainly one of the foremost entertainment venues in Washington as it provides an unmatchable atmosphere that is sure to amplify the sound of these top hip-hop artists as they perform their fresh tracks live.
Tickets for Joji & Kenny Beats are out now! Reserve those much-deserved tickets before it's too late!