Capital One Arena | Washington, District Of Columbia
One exciting part of being an avid rock listener is when new bands come out with heavily influenced styles that break through the rock-n-roll pantheon to assert their twist on the beloved genre. Greta Van Fleet is among those rising rock bands that do this with swag. Their music is a love letter to the past as they took inspiration from rock household names like Led Zeppelin and The Who. Also, their unique take o the genre is a precursor to what future rock would sound like. This blend is exciting and something to look forward to. Another band that is worthy of taking note of is Surf Curse. Their style that puts forward gritty rock tunes is a masterclass to asserting uniqueness in the genre, which only a few have truly captured. You are lucky enough to have lived in a time wherein you can experience both in the same venue. If you are looking for a fresh breath of air listening to rock music, you should see them both as they will bring the house down at the Capital One Arena on September 11. Buy tickets now!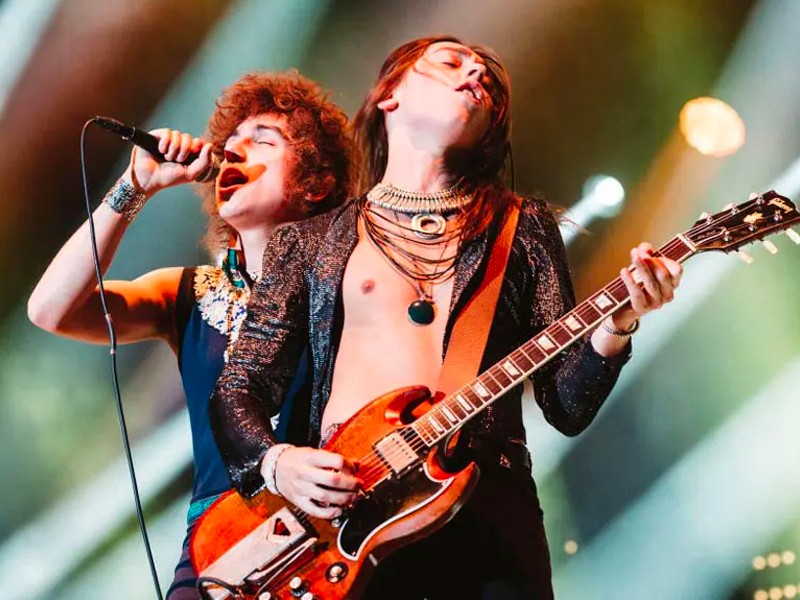 Greta Van Fleet elevates rock and blues sounds with rugged genre-blending and eargasmic rhythms. Formed in 2012, they have grown to capture old and new generations of rock-n-roll listeners. The band takes inspiration from leading rock artists like Led Zeppelin and The Who, which they have combined with their future-forward sonic creativity. Their music is a love letter to the past and a precursor to what future rock can offer.
Greta Van Fleet was formed in Michigan in 2012. Twin brothers Josh and Jake Kiszka established the band alongside their younger sibling Sam and their close friend Kyle Hauck. Among the twins, Jake had the dream to create a band, joining their high school ensemble, where he met Kyle. A strong inkling that they were going to succeed pushed him to convince his brothers to join, which they gladly agreed to do. They then named the band Greta Van Fleet. In 2013, Hauck was laid off from the band and was replaced by Daniel Wagner. The next year, they recorded their live EP "Greta Van Fleet: Live in Detroit." They caught attention when their song "Standing On" from the live EP appeared in an ad. Four years after, their debut album, "Anthem of the Peaceful Army," came out to critics not liking their style. However, many listeners were hooked by their sound, leading to their top 3 debut in the Billboard 200 chart and a Grammy nomination for Best New Artist. Their sophomore album, "The Battle at Garden's Gate," followed suit to critics' acclaim and more listeners.
Surf Curse puts forward gritty rock tunes that are easy to fall in love with. The band consists of Nick Rattigan, Jacob Rubeck, Henry Dillon, and Noah Koll. From Nevada, they moved to Los Angeles to introduce their sound to a bigger audience. With luck on their side, they eventually found success in L.A.s' garage and punk scene.
In 2013, the band simultaneously released their EP "Sad Boys" and album "Buds." The two records were considered successful. However, things took a turn when their single "Freaks" later became viral. This led to their fourth studio album, "Magic Hour," taking off in 2022.
Catch Greta Van Fllet and Surf Curse as they come to blow the roof off at the Capital One Arena on Monday, September 11. Buy your tickets now!