Capital One Arena | Washington, District Of Columbia
Are you ready for some big news, Disturbed fans?? That's right, your favorite band are joining 3 Days Grace for The Evolution Tour – hitting the Capital One Arena on Thursday 21st February 2019!! This concert will be a draw for people all across Washington and beyond – tickets are expected to sell out fast, so don't delay! Hit the "Buy Tickets," button and get yours today!!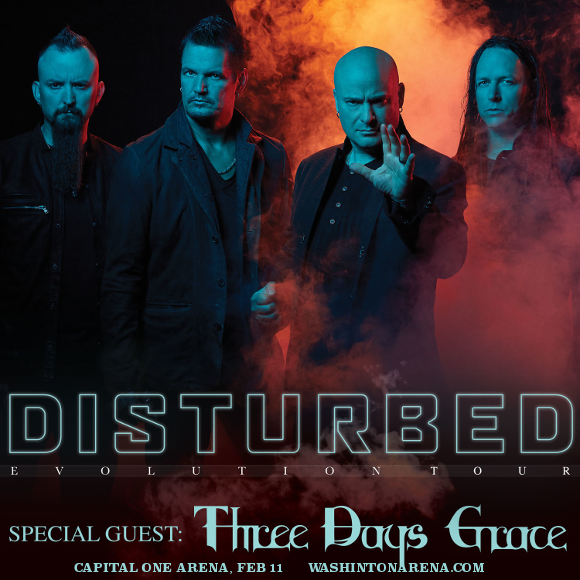 With a variety of acoustic tracks in addition to Disturbed's usual nu-metal mainstream rock fare, "Evolution," the new album from Disturbed, reflects a broadening of the band's musical horizons, showing their maturity and growth as a project since their inception. "Evolution," is also Disturbed's first album to feature bassist John Moyer in 8 years. "John's an amazing musician and that's why he was able to do it that quick," said singer David Draiman. "We wanted to hit the tonality of his tracking because with his pick playing there's a percussive nature to the attack that's really welcome tonally speaking. And specifically having the way that he plays is tremendous and was a big addition."
Are you hyped to hear all the new songs live?? We sure are!! Get your tickets and see you at the show!