Capital One Arena | Washington, District Of Columbia
That's right, the news you've been waiting for is finally here – Twenty One Pilots have confirmed their new album, "Trench" is on its way in 2018!! The genre-defying group are accompanying the release with a massive North American tour, winding its way to the Capital One Arena on Wednesday 31st October 2018. Twenty One Pilots!! Tickets available and selling NOW!!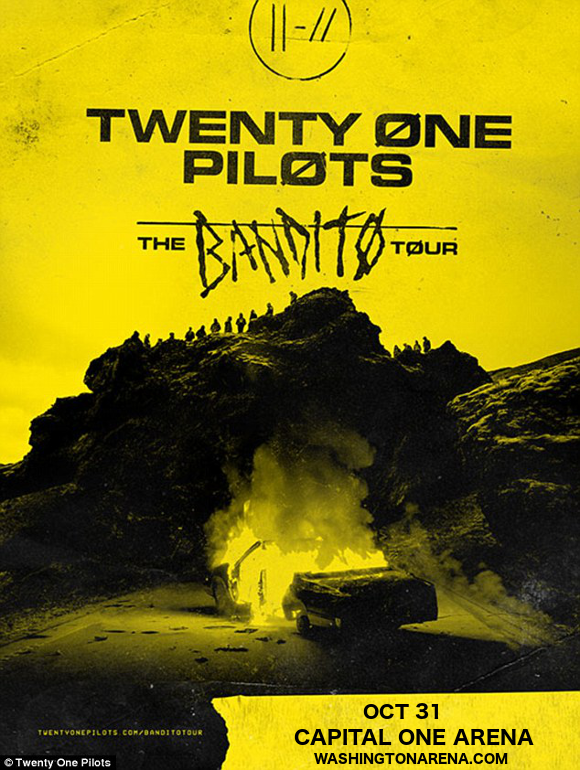 With the video for "Jumpsuit," Twenty One Pilots broke the mysterious silence surrounding the long-anticipated release of their follow-up to the phenomenal album "Blurryface". The band followed this up with another video, for the single "Nico and the Niners" and most recently another for "Levitate".
The three videos suggest that the new album might be a concept album, as together, they tell the story of the fictional character Clancy, set upon escaping the mysterious cult DEMA. That's all fans have been able to piece together so far from the cryptic dropping of symbols and imagery from the band – but all will be revealed on October 5th, when the album finally drops!! It's just enough time to get super familiar with the record before the show!!
What are you waiting for?? Those tickets won't last – grab yours while you can!!