Capital One Arena | Washington, District Of Columbia
If you're into heavy metal and don't really care for the classic Christmas tunes, you may have been looking at the wrong place! Capital One Arena welcomes the symphonic metal band Trans-Siberian Orchestra this holiday season. The band will deliver their renditions of classic holiday songs, such as "O Holy Night," "O Come All Ye Faithful," and more, on Monday, 26th December 2022! This event is a holiday spectacle made specifically to lift the Christmas spirits of metal and rock fans! Grab your tickets now and experience this one-of-a-kind heavy metal act perform an incredible set at the Capital One Area!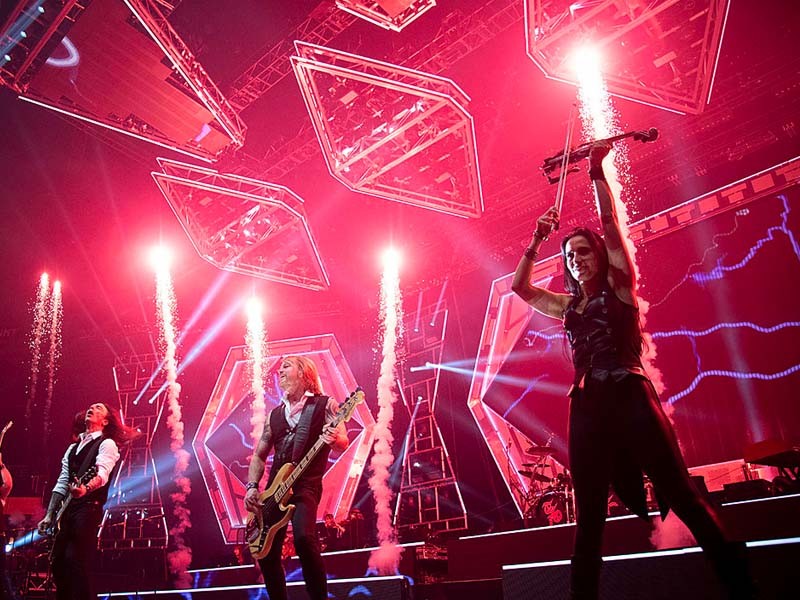 This winter, the Trans-Siberian Orchestra embarks on a much-awaited trek titled The Ghosts of Christmas Eve. The tour will feature the score from the band's highly-acclaimed 1999 film of the same name. The tour, set to deliver 30 shows across North America, is expected to be spectacular for both the ears and eyes!
Trans-Siberian Orchestra (TSO) is a groundbreaking metal band from Tampa, Florida. The group was spearheaded by renowned music producer and lyricist Paul O'Neill, famous for managing iconic rock groups like Aerosmith, Scorpions, Joan Jett, AC/DC, and more. The band formed in 1996 when Atlantic Records offered O'Neill a record deal for a new band. He then recruited Jon Olivia and Al Pritelli to form the Trans-Siberian Orchestra. While traveling in Russia, O'Neill was inspired by Siberia and named the band after the Trans-Siberian Railway. TSO became one of the most innovative, highly-acclaimed metal acts. Critics have called the group an "arena juggernaut" due to its capability to pack arenas. The band has released nine critically-acclaimed albums, many of which are Christmas-themed. The band has also released a rock opera series. TSO's unique concept has enabled them to perform only in theaters and arenas. Unlike other metal bands, TSO has never performed in clubs and never opened for another act. Their two-decade career has earned the band numerous achievements, including selling more than ten million albums worldwide. Moreover, the band was reported to have sold more than ten million tickets.
Revive your Christmas spirit this holiday season by coming to Trans-Siberian Orchestra's show at the Capital One Arena on Monday, 26th December 2022. This symphonic heavy metal soundscape is guaranteed to be one of the most memorable concerts of your life! Tickets to Trans-Siberian Orchestra's The Ghosts of Christmas Eve Tour are now available!