Capital One Arena | Washington, District Of Columbia
It's the British invasion! THE WHO HITS BACK! Tour 2022 flies into Capital One Arena on Monday, May 23rd 2022 with Classic Quadrophenia and Roger Daltrey and his band. The iconic band's upcoming North American trek promises to be another rock n' roll knockout, bringing singer Roger Daltrey along with guitarist and songwriter Pete Townshend back to venues two years after their acclaimed MOVING ON! Tour. Grab some tickets now, this is going to be a spectacular show by a band many consider to be the greatest rock band in history! Sorry to say, but it seems this invasion was already a success.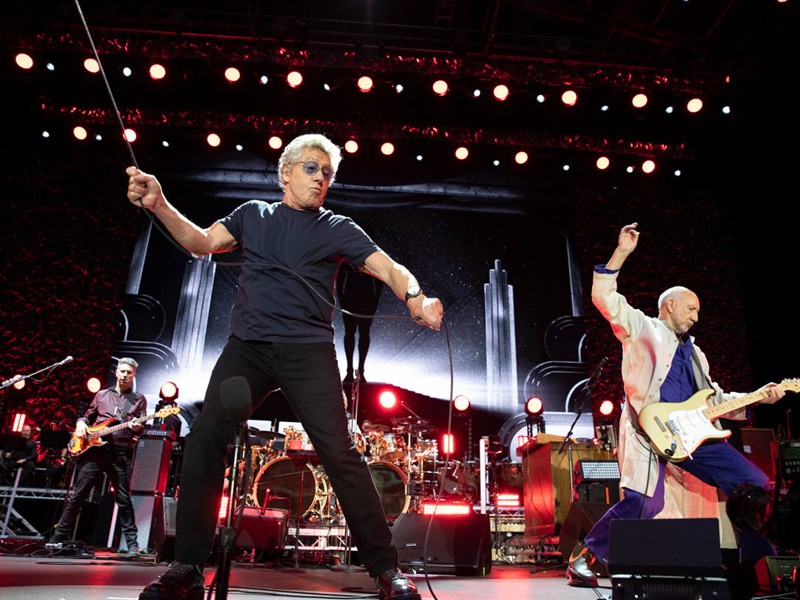 HE WHO HITS BACK! Tour will feature The Who's full live band comprising guitarist and backup singer Simon Townshend, keyboardist Loren Gold, second keyboardist Emily Marshall, bassist Jon Button, drummer Zak Starkey and backing vocals by Billy Nicholls, along with orchestra conductor Keith Levenson, principal violinist Katie Jacoby and principal cellist Audrey Snyder, passionately delivering The Who's many classics, as well as songs from their most recent album, WHO.
"… rock 'n' roll's greatest achievement…" ~ Variety
The Who are an English rock band formed in London in 1964 and are widely considered one of the most influential rock bands of the 20th century. Their impact on music has gone further than just influencing other bands, they are credited with creating and the development of the rock opera genre, and their live show influenced the approach of hard rock and heavy metal. Plus, they are credited with the development of the Marshall Stack, the use of large PA systems at concerts, and the use of the synthesizer in music.
The Band received a Lifetime Achievement Award from the British Phonographic Industry in 1988, they were inducted into the Rock and Roll Hall of Fame in 1990 where they are described as "prime contenders, in the minds of many, for the title of World's Greatest Rock Band", they received a Lifetime Achievement Award from the Grammy Foundation in 2001, they were inducted into the UK Music Hall of Fame in 2005, and won the first annual Freddie Mercury Lifetime Achievement in Live Music Award in 2006. Townshend and Daltrey received Kennedy Center Honors in 2008, becoming the first rock band to receive the honor.