Capital One Arena | Washington, District Of Columbia
Honey-voiced R&B megastar The Weeknd comes to Verizon Center on Friday 15th September 2017 as part of the second phase of his Starboy: Legend of the Fall Tour! This new leg sees the "Can't Feel My Face" singer teaming up with rapper Gucci Mane for a night of smooth grooves and dope tunes!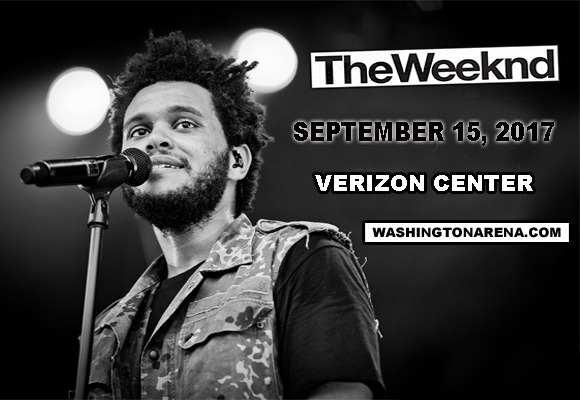 The Weeknd is a project that was started in 2010 by Canadian PBR&B singer, songwriter and record producer and doubles as his stage name. Tesfaye has worked with a number of different producers and artists as The Weeknd, first coming to prominence when rapper Drake posted a blog featuring some songs that Tesfaye had put up on his Myspace page. By the end of July 2011, after a few on-stage appearances with Drake, The Weeknd had released a trilogy of mixtapes to critical acclaim. The Weeknd toured several major cities and festivals (including Coachella) through summer 2012, and in September, signed with Republic Records in a joint venture with his own imprint label XO. The Weeknd's debut album Kiss Land was released in 2013 and debuted at number two on the US Billboard 200, selling 96,000 copies in just one week. Tesfaye's latest album, Starboy, features a collaboration of the same name with Daft Punk and was released in 2016.