Capital One Arena | Washington, District Of Columbia
Get ready for one of the most hotly anticipated tours of 2018!! That's right, it's global superstar Shania Twain, on her way to the Verizon Center on Sunday 15th July in support of her latest album, "NOW"!! This tour marks the first time Shania Twain will have hit the road since "Rock This Country," in 2015 – it's going to be MASSIVE!! Expect a huge stage show and all your best-loved hits from Shania's career, spanning over 3 decades!! Tickets selling out fast – grab yours NOW!!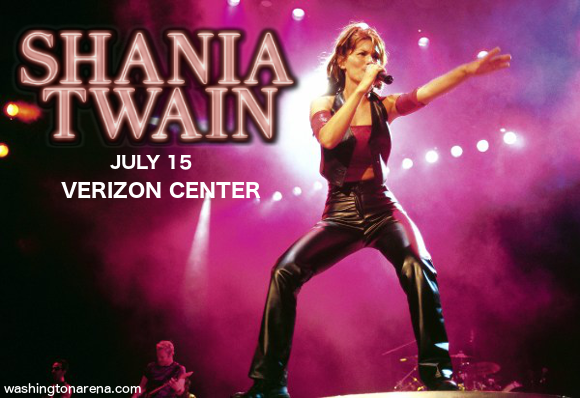 The release of "NOW" marks the hit singer's first record in 14 years. "I'm a very focused person in the studio," Shania said, regarding the process involved in writing and recording the upcoming album. "It's not like it's not fun, but the joy comes in watching the whole thing grow and getting locked into that creative mode… I felt like I had climbed a huge mountain and was standing on top of it, looking God in the eye, and saying, 'I'm here! What do I gotta do next?'"
We're looking forward to finding out – are you?? Then get your tickets FAST, while you can!