Capital One Arena | Washington, District Of Columbia
Paramore is Still Into You this 2023 and will give you the best concert experience this summer. Join Hayley, Zac, and Taylor as they rock Capital One Arena with their timeless hits that dominate the punk-rock world. Grab your tickets for Paramore's North American Tour stop at the famous Washington DC venue on June 2, and prepare to jam with their massive hits. Sing along to "Ain't It Fun," "That's What You Get," "crushcrushcrush," "Rose-Colored Boy," and new songs from their upcoming album "This Is Why." The Grammy award-winning band will be joined by the English postpunk rock band Bloc Party and the Australian singer Genesis Owusu. Don't miss this amazing lineup of performances welcoming the summer heat! Reserve your tickets now and get ready for one of 2023's most highly-anticipated concerts.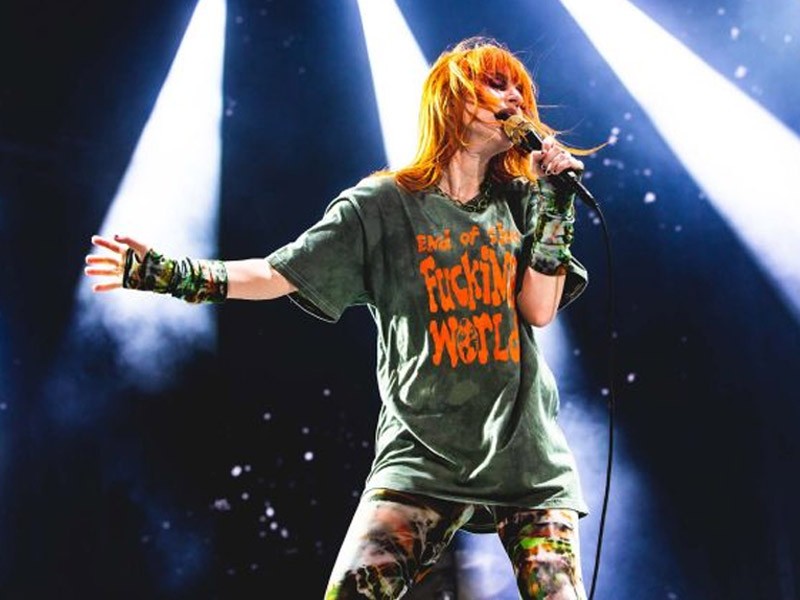 One of the most treasured rock bands of today is Paramore. Bringing pop-rock to a higher level through their anthemic, richly emotive brand, the band has broken boundaries with their innovations and the revolution they have brought. In a rock scene where most musicians are predominantly men who usually write misogynistic songs, Paramore is a breath of fresh air. With Haley Williams fronting the band and their songs bringing a different perspective to rock, they have smashed barriers and charts at the same time.
The revolutionary band was formed in 2002 when Williams moved to Franklin, Tennessee, where she found brothers Josh and Zac Farro. Their bond grew when Williams realized how they shared a passion for music. When she intended to be signed as a solo artist, she decided to bring in her friends and formed Paramore. Despite still being teenagers, Paramore's catchy melodies and mature songwriting stood out from the start. Their mainstream success came after their second album, "Riot!," placing them at the top of contemporary rock's pantheon. "Brand New Eyes," their third album, followed suit and bested many expectations from critics and fans. Their self-titled fourth album was also a commercial success. Their first Grammy win happened due to this album, with the bop song "Ain't It Fun." Their fifth album, "After Laughter," marked a change in their sonic direction, which critics praised.
After several years in hiatus, Paramore is back with a sizzling new album, "This is Why," coming out next year. Ready for their hard-hitting concerts? Grab the chance to see them live at the Capital One Arena in Washington, D.C., on Friday, June 2, 2023. English rock band Block Party, best known for their debut album "Silent Alarm," and Australian singer Genesis Owusu, known for his album Smiling with No Teeth, will be rocking along with the band. Next year's summer will surely heat up with this concert!