Capital One Arena | Washington, District Of Columbia
Get ready for an incredible supercharged entertainment experience this January as Monster Jam lights up in Washington, D.C.! On Saturday, 28th January 2023, the exciting motorsports spectacle will showcase its latest monster truck lineup at the Capital One Arena! Prepare for jaw-dropping exhibitions by Grave Digger, Megalodon, Dragon, Just Get-Er-Done, Terminal Velocity, and Wildside! These trucks are set to race along uneven terrains and show off incredible moves! If you love loud cars and high-powered machines, Monster Jam is the perfect event to start your new year with a bang! So hurry and grab your tickets now!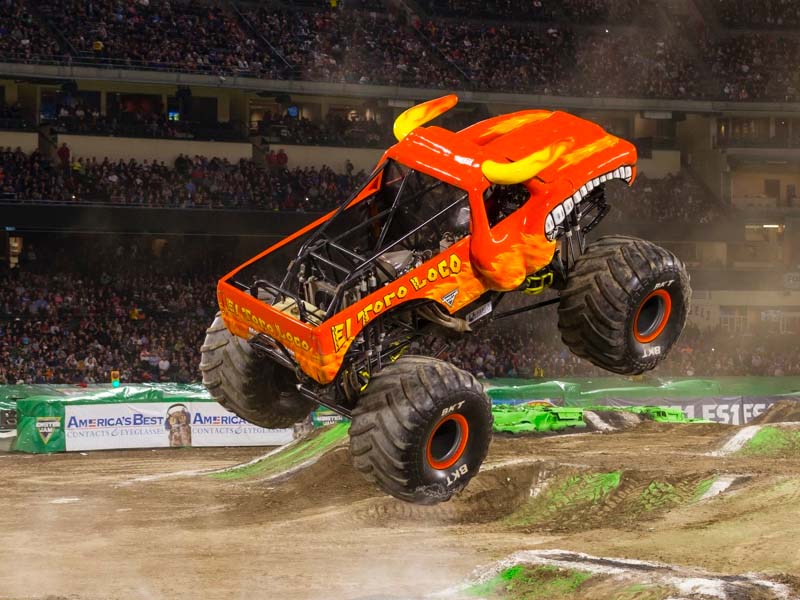 Traveling motorsports show, Monster Jam, is a thrilling live event featuring gigantic monster trucks. These vehicles participate in various activities, such as racing, two-wheel skills, and freestyle competition. The traditional racing contest involves monster trucks showcasing their horsepower to reach the finish line. Meanwhile, the monster truck's skilled drivers demonstrate their abilities in the two-wheel skills competition. These moves involve incredible stunts, such as crazy jumps and driving over ramps and cars. This January, Monster Jam's lineup includes Grave Digger (Brandon Vinson), Megalodon (Mikayla Tulachka), Dragon (Coty Saucier), Just Get-Er-Done (Brandan Tulachka), Terminal Velocity (Jon Zimmer Jr.), and Wild Side (Zack Gardner).
Monster Jam has been entertaining audiences since 1992. The event tour, owned and operated by Feld Entertainment, is sanctioned by the United States Hot Rod Association. The events are usually held in the U.S. and Canada in varying formats. Every year, Monster Jam tours and showcases the cars and drivers through several competitions. In 2020, the company established a hall of fame to celebrate those "who have immeasurable contributions to the sport."
The event will occur at Washington's prime entertainment destination, Capital One Arena. Since 1997, the venue has hosted the city's most groundbreaking and exciting events, such as concerts by Madonna, Beyonce, Taylor Swift, U2, and Paul McCartney, among others. The venue is also home to the Capitals NHL Team and the Wizards NBA Team.
Tickets to experience Monster Jam at the Capital One Arena are now available!