Capital One Arena | Washington, District Of Columbia
The trucks are set to roar in full-throttle as Monster Jam takes over Capital One Arena on a set of shows including a roaring battle on Sunday, 29th of January 2023. Featuring world-class athletes, 12,000-pound trucks, and a shared goal of snatching a place at the highly-anticipated World Finals, Monster Jam, is back to throw up the dirt and mud as the star-studded lineup of trucks including Son-Uva Digger, Grave Digger, Megalodon, and many more come crashing in a fierce battle. As Capital One Arena gets itself ready for the dirty beasts, save your spot at the full-throttle show by booking your tickets now!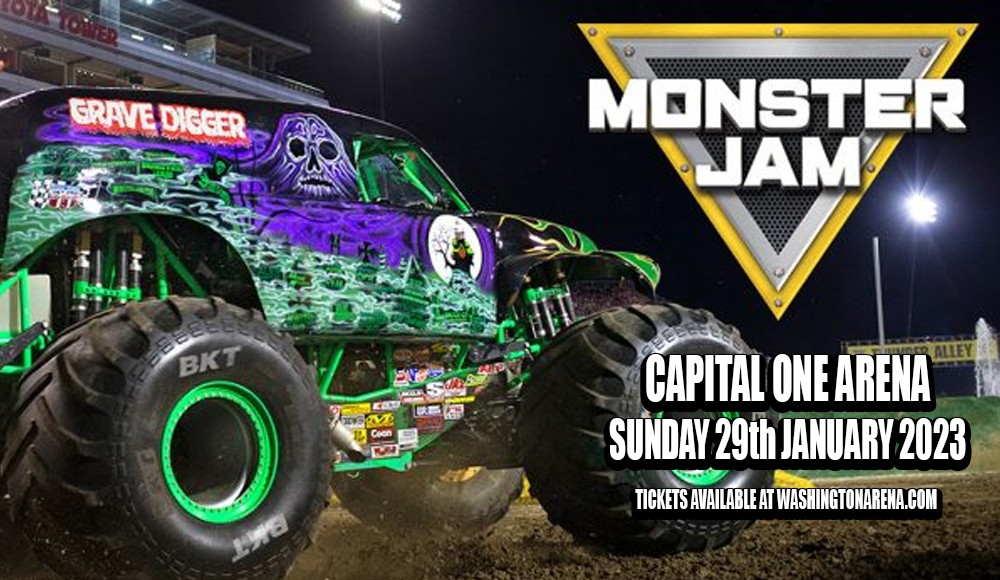 Making engines roar and beasts flying high and crashing down since 1992, Monster Jam has won the hearts of adrenaline-seeking audiences around the globe. Having staged events in other locations globally including Europe, Saudi Arabia, Japan, the Philippines, Singapore, and Australia, Monster Jam is set to throw in bigger trucks, bigger battles, and bigger dirt as it continues making its big comeback. Heading on for three shows at Capital One Arena, Monster Jam fans can't miss out on this chance to root for their favorite athletes and trucks live at the battles.
As they rev up their engines, and the fierce battle begins, the athletes and audiences are in for an adrenaline-inducing fight as the trucks take on a series of challenges to snatch a spot at the highly-anticipated Monster Jam World Finals. The main competitions include racing, two-wheel skills, and freestyle. The trucks also take on challenges such as ATV racing, obstacle courses, and donut.
With the live action event's popularity, Monster Jam has expanded its franchise to video games and toys.
The World Finals first made its launch in year 2000 in Las Vegas. Since then, the grand event has been done annually after a series of tours where the trucks face tough and dirty competitions to qualify for the highly-acclaimed World Finals.
Your favorite trucks including Alien Invasion, Grave Digger, Earthshaker, and Max-D await your adrenaline rush as they serve you a full-throttle show. So, start shifting those gears and make your way to Capital One Arena on January 29th by booking those tickets now!