Capital One Arena | Washington, District Of Columbia
Celebrating Easter Sunday ahead of the bunny, Filipino-American comedian Jo Koy just announced his 2023 Jo Koy World Tour which includes a stop at Capital One Arena on Saturday, 11th of March 2023. With a highly-anticipated Universal Picture production, Easter Sunday, which sets around a Filipino-American family and Jo Koy returning home to celebrate Easter. Met with riots, bickering, laughing, shouting, and most of all love, the film encapsulates the perfect message to Jo Koy's much beloved Filipino-American community. With striking and hilarious stand-up comedy performances, Jo Koy has sold out prestigious venues across the globe including Manila, LA, Dubai, Sydney, and NYC. Don't miss out on the 2023 Jo Koy World Tour by booking your tickets now!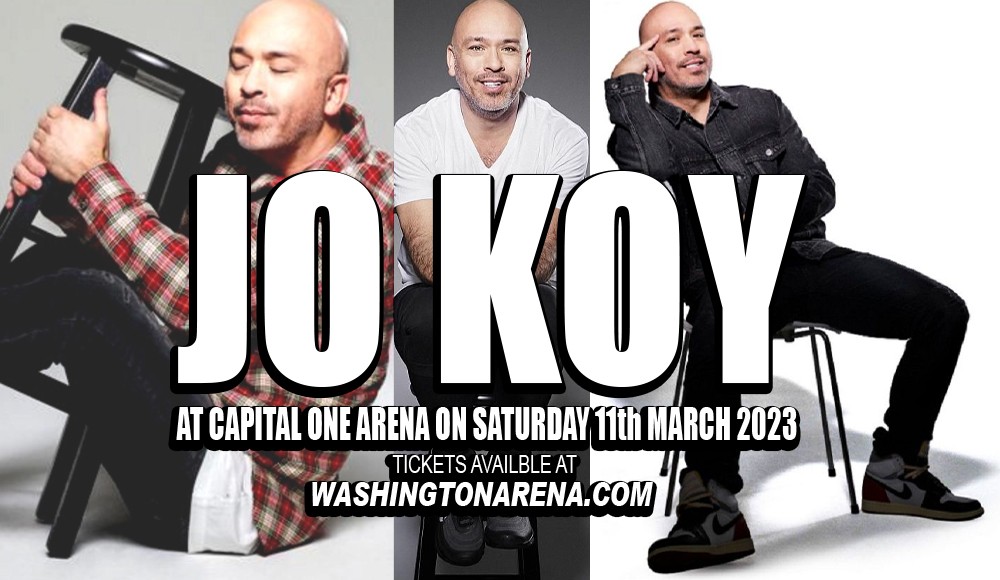 Coming out fresh from his highly-anticipated movie, Easter Sunday, Jo Koy is set to take over as he announced the 2023 Jo Koy World Tour. Much loved for his riotous and hilarious comedy-gold tales based on his American-Filipino family life, Jo Koy has amassed the love of audiences around the globe. With jokes and antics that hit right home, the man has become a prominent comedian that shines a light on the Filipino-American community.
With a strong passion and a feature movie up his sleeve, Jo Koy shares "It's an all-Filipino cast. It's an all-Asian cast." asked about why he feels the need to continue promoting his film. "Major studios backed it…I got to show them that this wasn't a joke, that this was important to me and the Filipino community. So I'm going to go out there and tell everyone. I'll go to every city and talk about this movie."
From local stand-up stages to arenas and onto the big screen, big things are in for Jo Koy as he continues rising up fueled by his passion for representing the Filipino-American community. Bringing a feeling of home through his comedy-gold antics, Jo Koy has found love and shared laghs across the world.
He's got a movie, a new world tour, what's next? The fun doesn't stop there as the stand-up king also has a new Netflix Special "Live From The Los Angeles Forum", a follow-up to his 2019 feature "Comin' In Hot".
As a global comedy favorite, Jo Koy credits his love for comedy and his acting talent to his mother. Frequently featured on his comedy shows, it was his mom who pushed him to try out school talent shows and do improvised performances for family and friends. Starting his formal stand-up career in 1994 in Las Vegas, he quickly found a regular spot on Catch a Rising Star at MGM Grand Hotel and Casino. From an open mic performer, Jo Koy found himself selling out his very own comedy shows. Multiple TV stand-up features and awards later, Jo Koy has taken over the globe as one of the biggest Filipino-American comics.
Through the years, Jo Koy has continued rising and rising up to comedy domination. Owing it to his mom and the Filipino-American community he dearly loves, Jo Koy's tales and antics never fail to burst audiences' laughter, shed some tears, and strike the feeling of home on every show.
The 2023 Jo Koy World Tour is happening live at Capital One Arena on March 11, 2023. Book your tickets now!