Capital One Arena | Washington, District Of Columbia
This February 19, your favorite Staten Island jokers are coming your way to Capital One Arena to bring nothing but complete hilariousness into your chilly Sunday night. Join the Tenderloins' Murr, Q, and Sal, famously known as Impractical Jokers, in an evening of unbelievable antics from these lifelong friends who have been a staple of reality TV for over a decade now. If you are a big fan of these gentlemen and all the embarrassing things they do for entertainment, this is the perfect event to show your love and appreciation. With never-before-seen footages of their show's latest season and all-new stand-up comedy acts, The Impractical Jokers will make you laugh all night long. Hurry and grab your tickets now before they sell out!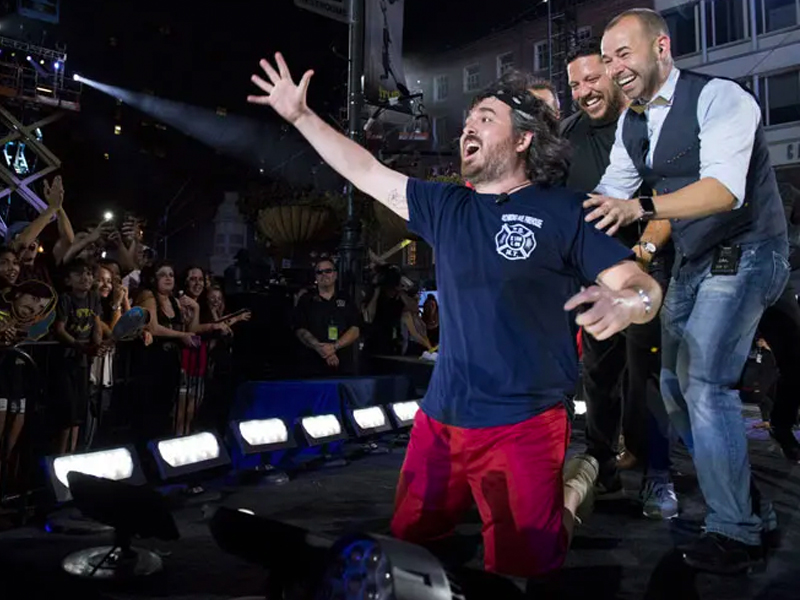 Those who have watched Impractical Jokers know how funny their challenges can get. It is hilariously candid, and as the show's intro says, it has "scenes of graphic stupidity among lifelong friends who compete to embarrass each other." Brian "Q" Quinn, James "Murr" Murray, and Sal Vulcano test how stellar they are in comedy as they outrageously do embarrassing tasks. Now, they will be getting it in cities near you again!
The show has brought fun since 2011, especially since they bring celebrity guests. Their peculiar challenge is set up in which the "Jokers" go to public spaces and are directed to do hilarious and embarrassing things. Punishments are given to those who are underwhelming and unable to accomplish their tasks.
The Impractical Jokers, in their "DRIVE DRIVE DRIVE DRIVE DRIVE Tour," will be going kicking off as the next season of the show premieres. This will be their first tour after three years. Stand-up storytelling and never-before-seen videos will be featured on tour. This is a time to meet the beloved "Jokers" live!
Part of their North America tour will be at the Capital One Arena in Washington, D.C., on Sunday, February 19, 2023. See the show live. Mark your calendars and reserve tickets early!