Capital One Arena | Washington, District Of Columbia
Immerse yourself in the music of the Seven Kingdoms, as the Game of Thrones Live Concert Experience, lead by phenomenal composer Ramin Djawadi, comes to Verizon Center on Wednesday 1st March 2017! This interactive experience takes fans on a musical journey through the realm to Westeros and back, using state-of-the-art technology and a full orchestra to create an aural and visual extravaganza that will blow you away!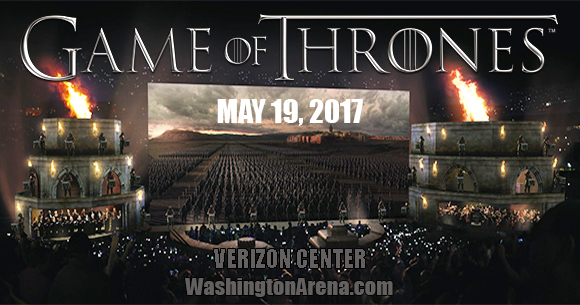 Ramin Djawadi is a German-Iranian composer whose career began when he caught the attention of world famous composer Hans Zimmer, who recruited him to his film score company Remote Control Productions. After working as an assistant for Klaus Badelt, Djawadi branched out as a film composer in his own right, collaborating with RZA for the Blade: Trinity soundtrack for director David S. Goyer, with whom he has collaborated many times. Djawadi is best known for his Grammy-nominated score for the 2008 Marvel film Iron Man and his much-awarded score for HBO's popular television series Game of Thrones, as well as his works on movies such as Pacific Rim and Warcraft, and television series' Prison Break and Person of Interest.