Capital One Arena | Washington, District Of Columbia
The "It's All a Blur" tour is a once-in-a-lifetime chance to see some of hip hop's brightest stars perform live at one of the 29 stops on the tour, twice! That's right, twice; you've got two opportunities to check them out! On July 28 and 29, 2023, Drake and 21 Savage will bring their high energy and enthusiasm to the stage at the Capital One Arena to perform their plethora of chart-topping hits live. An opportunity like this doesn't come around very often, so don't wait any longer to buy your tickets. To purchase tickets, please act quickly and click the "Get Tickets" button. Otherwise, someone else is going to be rocking out where you're supposed to.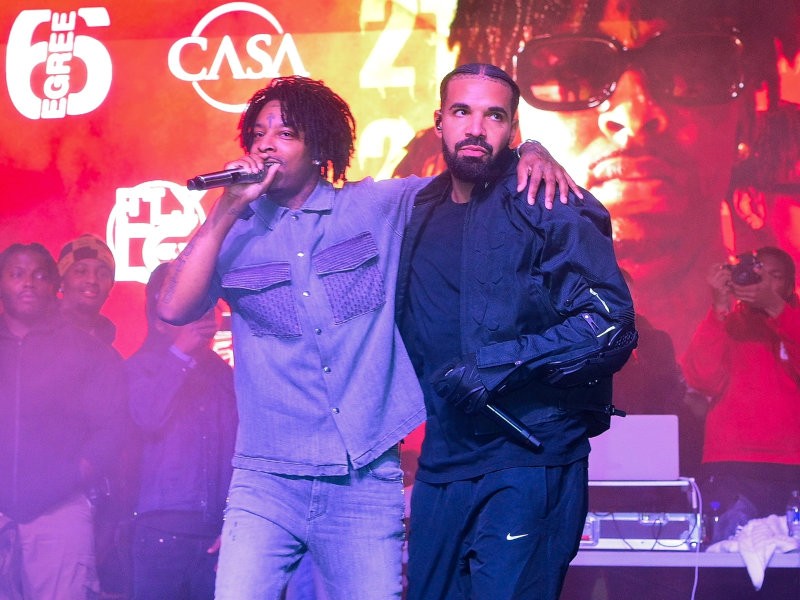 Drake's "It's All a Blur" tour marks his comeback to the road after over a four-year absence, and the fans have been waiting impatiently for it. Drake has created four albums during this hiatus, the most recent of which, "Her Loss," was a joint project with 21 Savage. All 16 tracks from that album made Billboard's Hot 100 list and topped the Billboard album chart. Drake's work during this time has arguably been his best thus far.
21 Savage, who began in the Atlanta rap scene and quickly rose to fame for his distinctive style and story-telling abilities, His status as a rising star in the industry has only been cemented by his work with Drake on Her Loss. To assist the underprivileged members of the community, he also founded Leading by Example. Since its inception in 2018, the organization has given out scholarships to young people across the nation.
You can count on seeing one of the best performances on the planet because of the undeniable chemistry between the two. To guarantee that you attend the event, you must purchase your tickets right this second. Simply select "Get Tickets" to begin the effortless process of purchasing tickets.