Capital One Arena | Washington, District Of Columbia
This September 16, take the time to fall in love with exceptional music from master violinist Andre Rieu at the Capital One Arena in Washington, DC! Rieu's legacy as a classical musician is undeniable, and we are fortunate to live in a time when his music can be experienced life, firsthand. He has taken the traditional elements of classical music and blended them with modern influences to create a unique and accessible sound. His "light-hearted and romantic" songs are captivating and showcase his mastery. Through his performances and recordings, he has introduced a new generation of fans to the beauty and power of classical music. Experience his album, "Silver Bells" (with The Johann Strauss Orchestra), in person. Get tickets now!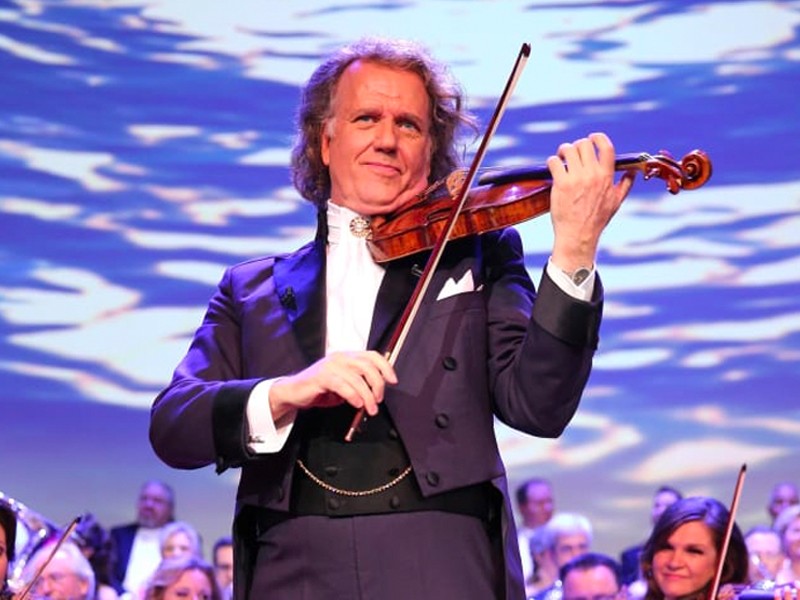 Andre Rieu is an internationally renowned Dutch violinist, composer, and conductor who has achieved considerable success in the classical music world. He is best known for his work as the founder and conductor of the Johann Strauss Orchestra, a group that he formed in 1987. Rieu was born in Maastricht, Netherlands, in 1949 and began playing the violin at the age of five. He studied the violin in the Netherlands and Belgium, eventually graduating from the Royal Conservatory of Brussels in 1973. He then went on to become a professor of music at the Maastricht Music Academy.
Throughout his career, Rieu has released dozens of albums, as well as live recordings, compilations, and box sets. Included in these are his works such as "Serenata" (with Maastricht Salon Orchestra), "Strauß & Co / Strauss & Co" (with Johann Strauss Orchestra), and Wiener Melange / The Vienna I Love (with Johann Strauss Orchestra), which reached charts around the world.
He has performed with some of the world's leading orchestras, including the London Symphony Orchestra, the Royal Philharmonic Orchestra, and the Vienna Philharmonic. Rieu's music has been met with international acclaim, and he is known for his unique style of blending classical music with waltzes, polkas, and traditional folk music. His style has been described as "light-hearted and romantic", and he is often credited with popularizing classical music for a modern audience. He is also known for his live performances, which often include elaborate costumes and choreography.
Rieu has won numerous awards for his work, including the Dutch Music Prize in 1999 and the Knight of the Order of the Dutch Lion in 2004. He has also received gold and platinum records for his albums and has been nominated for several awards, including the Echo Music Prize and the Edison Music Award.
On his America tour, the celebrated violinist will be visiting the Capital One Arena in Washington, DC, on Saturday, September 16. Get tickets now!