Capital One Arena | Washington, D.C
MASSIVE NEWS!! The frontman and bassist of one of the most iconic rock bands ever to have existed, Roger Waters, is coming to Verizon Center on Friday 4th August 2017 as part of his phenomenal upcoming "Us And Them," tour!! Tickets for this event will DISAPPEAR so do NOT delay in getting yours – book your tickets to see Roger Waters live NOW!!!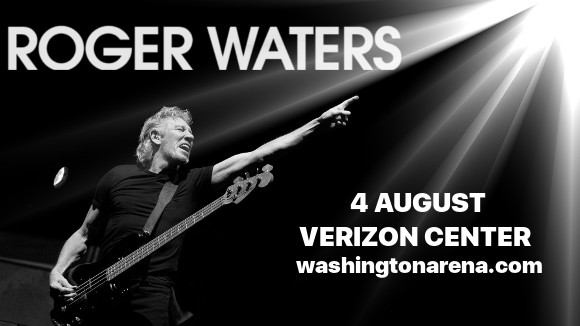 Powering on ahead with success after success following the end of Pink Floyd, a band that shaped popular music as we know it few artists are held in higher regard than Roger Waters. Strongly outspoken as he was in his Floyd days, he tour, named after a song written whilst Waters was with Pink Floyd, conveys a message that resonates especially strongly with Waters and much of the American public today. He hopes to convey one of unity, tolerance and hope. "There is no 'us' and 'them'; it's an illusion," Waters explained, regarding the concept of the tour and his forthcoming 4th studio album. "We are all human beings and we all have a responsibility to support one another and to discover ways of wresting the power from the very, very few people who control all the cash and all the property."
The show itself promises to be spectacular, and not just in terms of music – along similar lines to his recent sellout "The Wall," tour, it will feature stunning visuals and stage effects, along with a mix of his newer solo work, including from his upcoming concept album "Is This The Life We Really Want?" along with the well-loved Pink Floyd classics.
What are you waiting for?? Tickets aren't going to sit around for long – get yours quick, while they last!!