Capital One Arena | Washington, D.C
Ricardo Arjona comes to Capital One Arena on Thursday 12th May 2022 for his upcoming North American tour. The tour kicks off on 24th March from the Kiva Auditorium, Albuquerque. Covid restrictions led to many tours being canceled, and artists had to entertain their fans via online channels. Arjona also took advantage of the technology and live-streamed his CIRCO SOLEDAD tour to more than a million and a half viewers. The upcoming tour supports his recent album, Blanco y negro. He is one of the biggest names in Latin music, and hence, ticket demand is on the rise. Get your tickets right now before they are gone!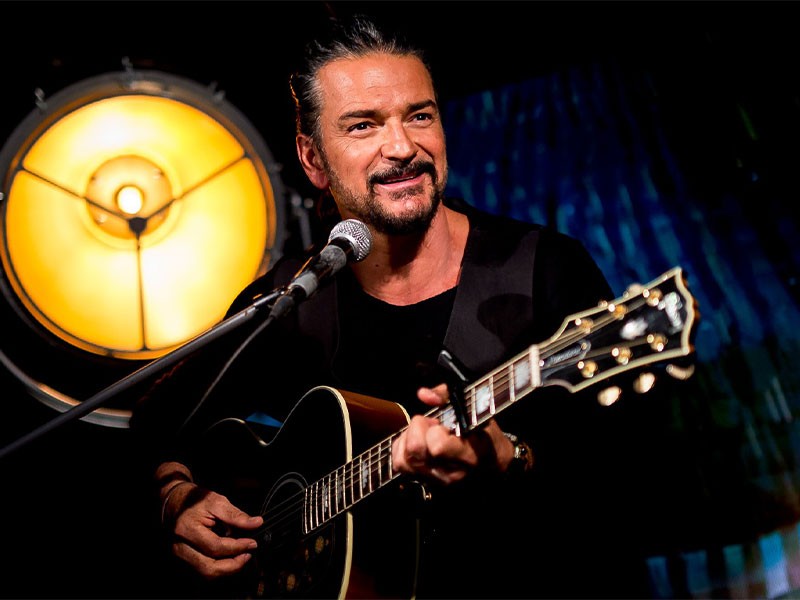 The Guatemalan singer-songwriter recently talked about his latest album, Blanco Y Negro. He termed it as one of his most daring works till date. The album's debut single release, Hongos, is a beautiful composition and takes Arjona back to the kind of music he started with more than 30 years ago. He is a universal music icon and he is known for his distinctive voice worldwide. The best compliment he has received is being called the "Bob Dylan" of Latin America. Today, his music is streamed across the world by his fans on various streaming platforms.
Arjona has reached legendary status in the music industry. With a career of more than 30 years, he has sold over 80 million copies worldwide and is rightfully one of the most successful Latin artists of all time. He has recently recorded his latest album in Abbey Road Studios, London, where the Beatles recorded their work. It is a legendary music studio, and the Grammy-winning artist is no less than a legend himself. If you want to see Ricardo Arjona live in concert, act fast and get your tickets now because ticket demand is very high.