Capital One Arena | Washington, D.C
Attention music fans! The one and only Rauw Alejandro is kicking off his world tour this summer, and you won't want to miss it! The Puerto Rican singer-songwriter is bringing his electrifying energy to venues across the globe, from the United States to Europe to Latin America. On March 9 at the Capital One Arena, prepare to be blown away by Rauw's unique blend of reggaeton, Latin pop, and hip hop – the perfect soundtrack for an unforgettable night out. The "Saturno" singer-songwriter will be bringing the Washington heat early. Adding to the fire will be the accompanied dance from the legendary dance group Jabbawockeez. Get your tickets now, and be sure to follow Rauw on social media for all the latest updates on this epic tour!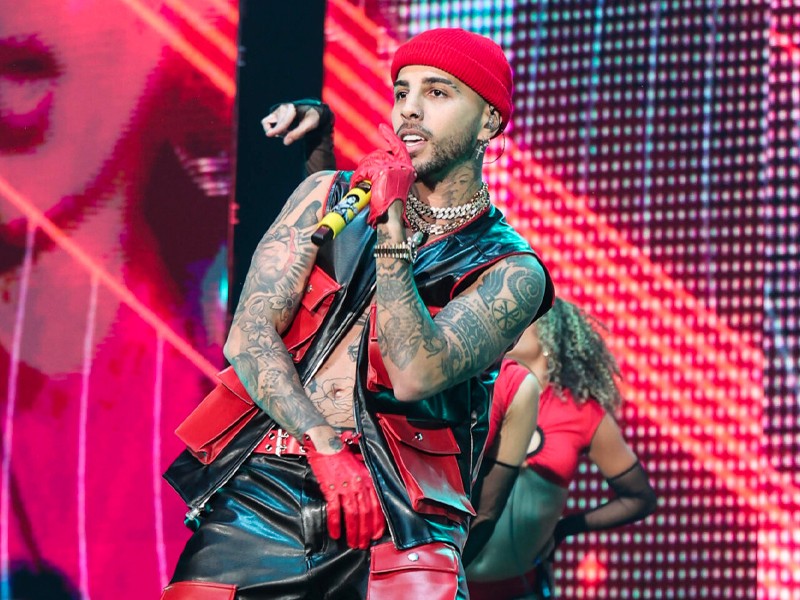 Rauw Alejandro is a Puerto Rican recording artist, singer, and songwriter who is quickly becoming one of the most popular artists in the Latin music industry. Born in San Juan, Puerto Rico, in 1993, Alejandro first wanted to pursue a professional career out of playing soccer; however, he was unsuccessful and decided to make music. After experiencing success with his music, he began to pursue it fully, releasing his debut mixtape, "Punto de Equilibrio," in 2013. Since then, Alejandro has released several singles and featured on tracks with some of the biggest names in Latin music, including J Balvin, Ozuna, Bad Bunny, and Anuel AA.
His rise to fame has been meteoric, and his sound has evolved to become an amalgamation of genres, including Reggaeton, Trap, Hip-Hop, and Latin Pop. His debut studio album "Afrodisíaco" came out in 2020. On the US Billboard 200, the album peaked at number 75, and on both the Latin Rhythm Albums and Top Latin Albums charts, it reached number 3. His subsequent album, "Vice Versa," released in 2021, soared high with it being named by Rolling Stone as the best bilingual or Spanish album of 2021, as well as the third-best album overall of that year. His place among the biggest pop sensations of this decade was solidified by his third album, "Saturno." Saturno reached number 25 on the US Billboard 200 and number 2 on Latin Rhythm Albums and Top Latin Albums.
Alejandro's music has earned him a host of accolades and awards, including the Billboard Latin Music Award in 2022. His success has made him an inspiration to many, particularly young Latinos in the United States and Puerto Rico.
Catch his performance at the Capital One Arena on Sunday, March 19. Legendary hip-hop dance crew Jabbawockeez will add to the entertainment with their impressive dance choreography. Don't miss this chance; get tickets now!