Capital One Arena | Washington, D.C
Legends of R&B – Maxwell & Mary J. Blige are coming to Verizon Center on Sunday 6th November 2016! Mary. J Blige is one of the biggest names in music as she smashed the charts throughout the 1990's and early 2000's with tracks such as "Family Affair" and "No More Drama." Maxwell, along with fellow singers, D'Angelo and Erykah Badu, help to shape the "neo soul" genre, his influence on Music has been life-changing! Making these two the perfect duo for the perfect soulful night! Tickets ON SALE NOW!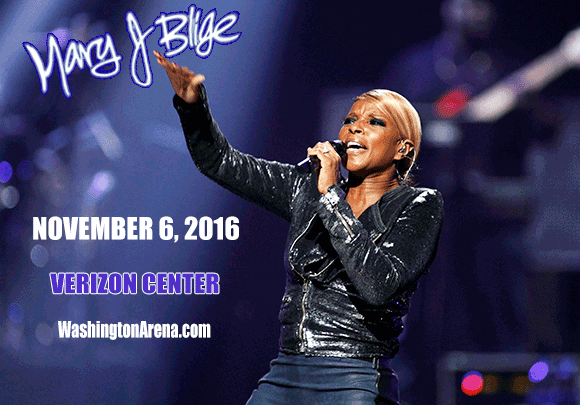 Maxwell's latest album has been shooting to the top of the charts and gaining wonderful reviews world-wide!
"Despite his seven years of experimentation and curation, his fans never seemed frustrated by the waiting game; prolonged periods of absence and anticipation seem essential for an album-minded musician's longevity. Very few albums are worth such a long wait, though, but blackSUMMERS'night is one of them – it's an album that should live forever, purely because it sounds so detached from time."