Capital One Arena | Washington, D.C
This spring, the sensational Mexican band Grupo Firme is traveling across North America! The much-awaited outing will cover major arenas and stadiums across numerous major cities, including a coveted stop at the Capital One Arena in Washington, D.C.! On Saturday, 15th April 2023. Grupo Firme is set to deliver their electrifying setlist packed with incredible hits, fan favorites, and songs from their latest album Enfiestados Y Amanecidos! This Latin Grammy Award-winning band is known for delivering exhilarating Regional Mexican music! So if you love Norteño and other traditional tunes like ranchero, corrido, and bolero, hurry and score tickets now!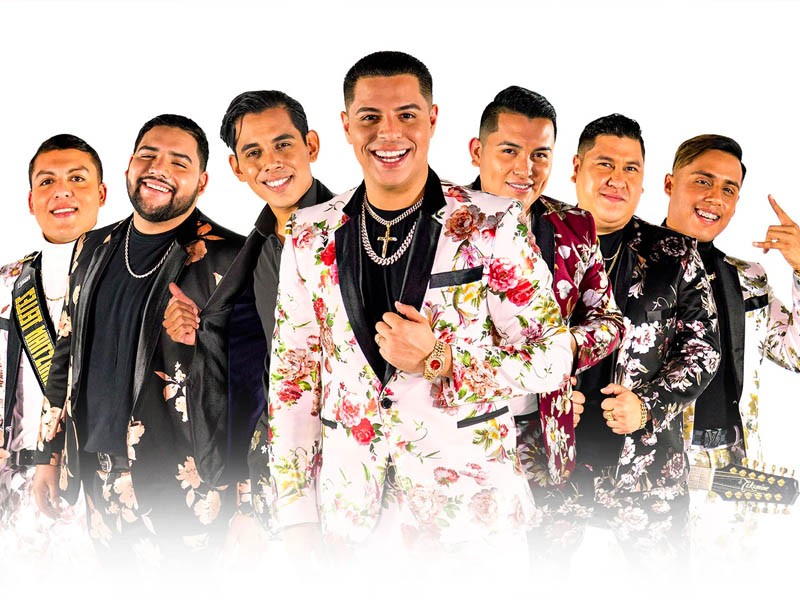 Grupo Firme is one of the newer Norteno bands from Mexico that has achieved international fame. They emerged in 2014 from Tijuana after musicians Eduin Cazares and Jairo Corrales joined forces to create excellent regional music. The band grew into a septet act three years later and released their debut album, Pasado, Presente, Futuro (Past, Present, Future). The album was met with critical acclaim and benchmarked their presence in the Regional Mexican scene. They later released several more highly-regarded efforts, including El Barco and their live album, En Vivo desde Tijuana: Los Buitrones y Los Firmes.
Grupo Firme made their breakthrough in 2020 upon releasing critically acclaimed singles "Juro Por Dios," "Pideme," and "El Roto." They also released their follow-up live album, En Vivo desde Medellín, Colombia. The band had won numerous accolades, including five Premois Juventud, four Premio Lo Nuestro, and an iHeartRadio Music Awards nomination. In 2021, their album, Nos divertimos logrando lo imposible, won Latin Grammy Award for Best Banda Album.
Grupo Firme will be lighting up the Capital One Arena with their sensational hits this spring. The indoor arena is Washington, D.C.'s premier entertainment venue that can house up to 20,000 spectators at a single event. The venue has hosted a number of incredible sports establishments, such as the National Hockey League, the NBA, and University Basketball teams. Besides sports, Capital One Arena has also hosted numerous exciting music concerts by U2, Iron Maiden, Lady Gaga, Beyonce, and more. Tickets to see Grupo Firme at the Capital One Arena are now available!