Capital One Arena | Washington, D.C
One of the world's best-selling artists and a record-setting love performer, Celine Dion comes to Capital One Arena on Wednesday 11th March 2020 on her brand new Courage Tour! Her first world tour in ten years, the stint will see the singer performing all of her biggest hits in a new, high-energy show:
"I'm so grateful to all the fans who have come to see my show in Las Vegas for so many years, and now I get the chance to create a brand new show and bring it to them in North America, and around the world," the singer said in a statement. "I'm very excited about this tour, and my new album … coming later this year."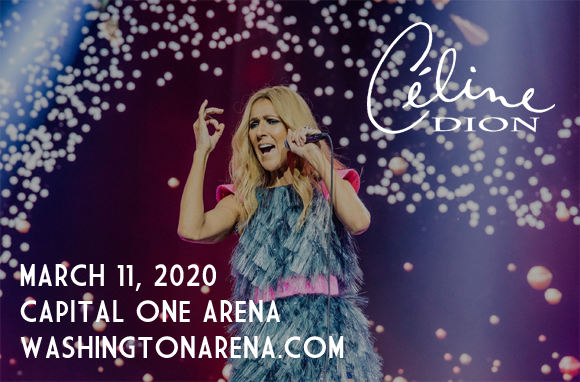 Canadian singer Céline Dion has sold over 200 million units worldwide, making her one of the best-selling artists of all time. She is Canada's best-selling artist, the second best-selling female artist in the US of the Nielsen SoundScan era, and was named by Billboard as the "Queen of Adult Contemporary" for having the most number ones in radio format for a female artist. She has huge success both with her French-language albums (D'eux (1995) became the best-selling French-language album of all time and S'il suffisait d'aimer (1998), Sans attendre (2012), and Encore un soir (2016), which were all certified diamond in France) and also in English. She released several hit English albums throughout the 1990s, including Falling into You (1996) and Let's Talk About Love (1997), which were both certified diamond in the US, and launched numerous number-one hits worldwide, including "The Power of Love", "Think Twice", "Because You Loved Me", "It's All Coming Back to Me Now", "My Heart Will Go On", and "I'm Your Angel". Her Las Vegas residency A New Day… in Las Vegas Strip (2003–07) remains the highest-grossing concert residency of all time, and the Taking Chances World Tour (2008–09), is one of the highest-grossing concert tours of all time.